It's finally May!
While I still have two and a half weeks of classes and finals left before graduation, I know graduation is very soon for some people! As ceremonies and parties grow near, I thought it might be helpful to have some suggestions on graduation gifts. Everything I am featuring is something I would want or would have wanted as I headed off to college. I tried to pick some gifts in a variety of price ranges and also "speeds"/ease of purchasing the gift - maybe you need something fast or maybe you have some time to shop, there should be something for everyone! :)
Check out Stickgram here! $14.99
Stickygram gift certificate. I love this idea - magnets made out of your favorite Instagram photos! This is a great idea for a high school OR college grad. The magnets are super easy to add to any metal surface (a fridge, a cubicle, a file cabinet, a magnetic memo board) and you get 9 for $15 (including shipping!!!). With so many people on Instagram, you can bet that the grad you are buying for will have some favorite photos of loved ones and great memories that would be perfect to memorialize through these magnets.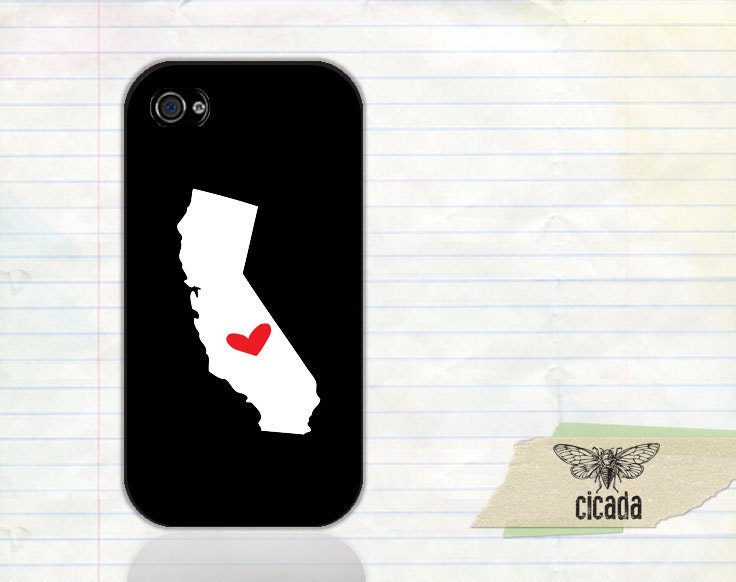 Order this iPhone case here from StudioCicada on Etsy!
State love items!
I
love
this iPhone case! It is customizable with a state, country, and hometown, plus you get to pick the case color and pattern (they have chevron!) and have the option of adding a name. You can get one of these for your grad's hometown or for their future college (I would be torn between which one to get!). Not to mention - these are
super
affordable. $16 for one case and they even offer a special deal where you can get
two cases made for $25
! Easy gift if you have multiple grads or just need a new phone case for yourself.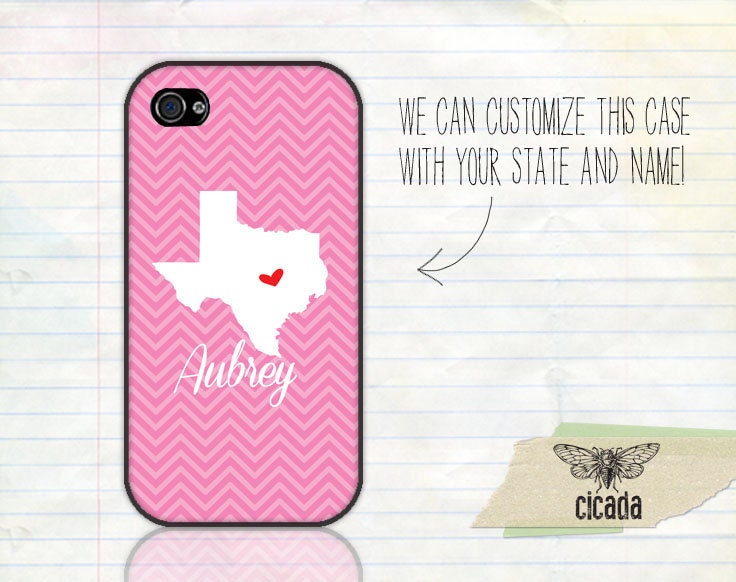 Another option from StudioCicada!
Monogrammed anything!
Monograms are a huge trend right now but I think they are one way to make a gift personal as well as clearly label "your" stuff at school. I love this monogrammed state tank from
Southern Prep Co. on Etsy
(they also have a ton of great monogrammed items, like 1/4 zip sweatshirts, hats, and PJs!). I also love the monogrammed jewelry box below - perfect for keeping jewelry all in one place in a small dorm room. They also come in different sizes and have different options available.
Bonus - add a little piece of jewelry to the jewelry box when you gift it to the grad!
Might I suggest this delicate monogrammed necklace from Etsy?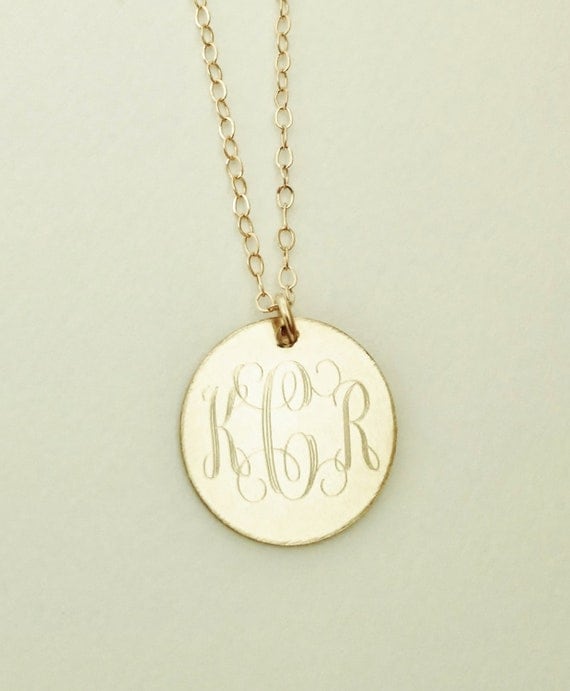 Only $29!
A cozy blanket.
This gift is perfect for grads who are heading off to college. I have bought three of these blankets throughout my four years of college: the blue blanket above in a twin/twin xl for my freshman year dorm (now a favorite of my sister's), a black twin/twin xl blanket for sophomore year in my sorority house (and now on my bed at home), and a black full/queen blanket for my junior and senior years in apartments. They are super light and yet extremely cozy and warm in the winter (but amazingly cool in the warmer months), wash easily (a must have if you're dragging it around the dorm for movie nights or studying), and so, so
soft
. It's like a hug from your favorite stuffed animal. Hope that isn't weird. Anyways, I love this blanket from Target, but I also love the standard collegiate fleece blankets and t
his throw from Lands' End
(gotta love the mint color!).
Bonus points if you get it monogrammed
- if you get the blanket from a store that doesn't offer monogramming, check out what local custom/embroidery shops are in your area!
A basket I made for my sister's high school graduation
A gift basket full of themed goodies.
This is a gift more suited for middle school or high school grads (although an alumni/real world prep basket could be fun for a college grad!). While collegiate items are abundant, many high schools also have fun spirit wear available for purchase for gifting. Some good items to include in a gift basket would be a Tervis tumbler (including a lid!), a Camelbak water bottle, gameday beads, pins, or temporary tattoos, earwarmers/mittens/gloves/scarf, apparel items such as t-shirts, running shorts (my favorites are Nike!), or sweatshirts, iTunes gift cards, or gift cards for restaurants and stores on campus. If you can get away with it, you could also include items like koozies, flasks, drinkware, or ping pong balls! For the basket I made for my sister (shown above), I included a
Tervis tumbler and lid
(I got mine at Bed Bath & Beyond), plastic cups, gameday beads, and face tattoos from a local party supply store, logo Nike shorts, and a
Threadless Tees College Collection
Tee in a metal bucket from Hobby Lobby. A basket like this will jump start your grad's school spirit collection and be useful when they start school!
Gift cards/cash. Okay, so normally gift cards and/or cash gets labeled the "easy" and "impersonal" gift. To some degree this can be true, but for grads, having a bit of money will prove beneficial down the road when they figure out that they don't have something that they need. Whether you are buying for a middle school, high school, or college grad, gift cards will prove beneficial six months down the road. The life changes that accompany graduating and starting a new chapter will throw new things at your recent grad, and they might find themselves not as prepared as they hoped. I asked for Bed Bath & Beyond gift cards when I graduated high school and I used them when I was dorm shopping - if I had been given the same amount in cash, I would have had it spent soon after I got it! As a soon to be college grad, I know I would appreciate gift cards to stores where I could buy clothes to wear to work (J.Crew, Lands' End, Ann Taylor/LOFT, etc) or money that I could deposit and save for later. I think another fun idea would be to buy an assortment of gift cards to restaurants on your grad's campus (or new home city if they have been hired!) - get a couple for favorites like Chipotle or Starbucks and a couple for a couple of local places so your grad can branch out!
Hope this helped jump-start some of your graduation shopping! If anyone wants to send me a thank you, my monogram is aHe... Maybe I should send this post to my mom (hint, hint).
Do you plan on purchasing any of these gifts for grads in your life? If not, what are you gifting those lucky grads? (Congrats to them!)