As Lent draws to a close, I have been looking around online for new jeans. I am in desperate need for new ones! The jean I am looking for is super stretchy, slim fitting to the ankle (so a super skinny cut or jegging), minimal back pocket detailing, and a dark wash or rinse color.
I've heard great things about the Old Navy Rockstar jeans, and I'm going to order them in a tall size to hopefully get something more proportional for my 5' 8" body.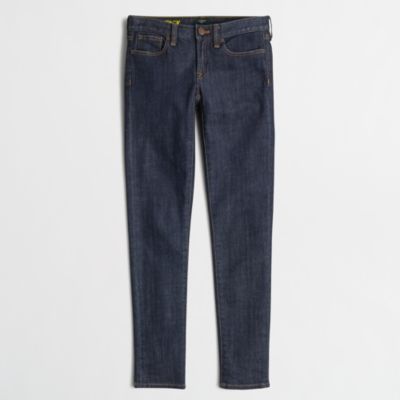 I've also heard good things about J.Crew Factory denim. I'm hoping to get to my local store to try them on over Spring Break.
What are your favorite jeans? What brand and style are they?