As a seasonal employee at J.Crew and a huge jewelry lover, one of my favorite things to do is check out the latest jewelry at J.Crew and J.Crew Factory! I love their necklaces and bracelets because they make it so easy to make a statement. I wear several pieces so often that they have become my signature items and my friends are constantly looking for similar pieces to get the same look!
Here are my current favorites from the new arrivals at J.Crew Factory:
Now the question is - which color do I want?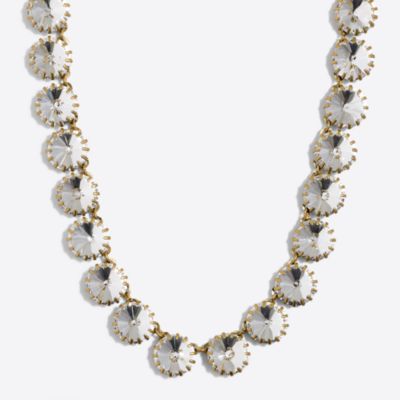 My favorite co-worker has this necklace and wears it all the time - it's beautiful with anything, even layered with other necklaces!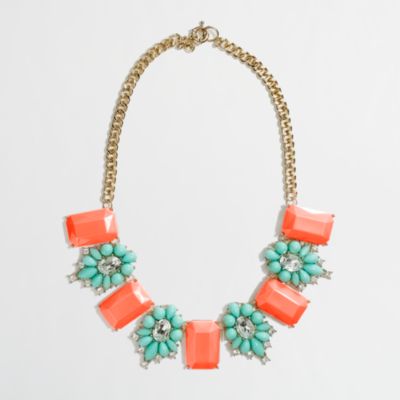 This necklace is insane. It would be gorgeous with a white collared shirt (buttoned all the way up, of course).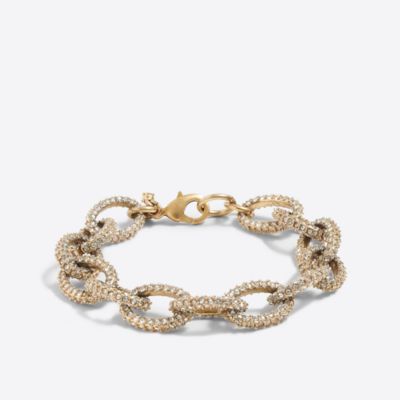 A perfectly scaled down version of the ever popular Pave Crystal Link Bracelet from J.Crew.
I normally pass on earrings (they get lost under my long hair) but I love the pop of color these add! Since they are studs, the color stays close to your face (meaning it won't get lost in your hair!).
Someone take my credit card away from me. Or surprise me with these as a gift...
If you're in a shopping mood, use the code GETMORE until midnight on the 12th to get 30% off final sale items at
J.Crew Factory
!
Have a great week everyone!
P.S. My boyfriend said he got me J.Crew jewelry for Valentine's Day... Can't wait to see what he picked out! He definitely did his research!